Benefits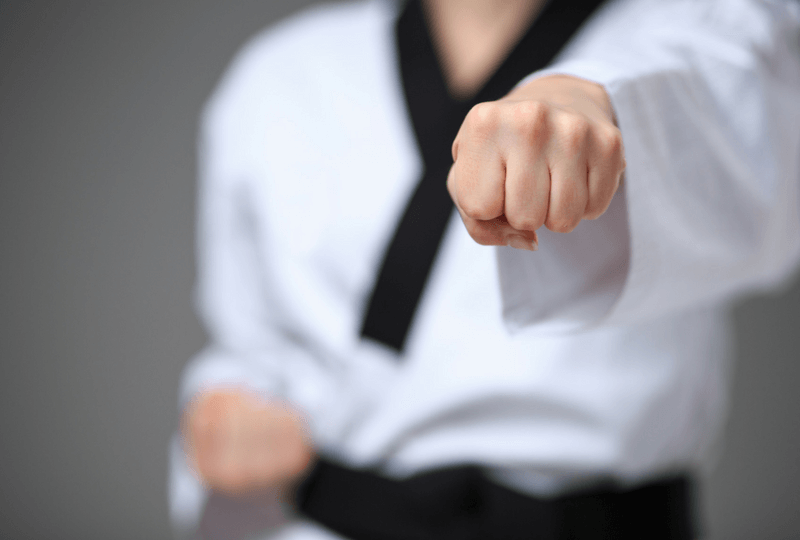 No matter what kind of martial arts style you are interested in, many of them share the same physical benefits you find in commonly played sports. At the Okinawa Karate Center UchinaadiKan in Houston, Texas, we know that the benefits of martial arts should reach beyond the physical and improve you psychologically and spiritually. Proper instruction and training will lead to an extended quality of life well into advanced years.
Developing True Confidence requires a strong mind, strong heart and strong body
There are many reasons why someone chooses to train in the martial arts over other sports or physical activities. Besides the physical benefits, the martial arts are famous for improving other areas in our lives. To truly benefit from martial arts training, the student must develop a strong body, a knowledgeable mind and deep sense of integrity. This is our definition of true confidence which improves the student's ability to succeed both on the dojo floor and in life.
Goju-Ryu for Children
Set your mind at ease, knowing that your children are not only getting the health benefit of martial arts training, but also are being armed with many mental, ethical, and physical skills that help them in school and life. Being a child today can be scary, with abductions, drugs, gangs, bullies and a multitude of other social problems.
Although no one can guarantee success, we can help bring out qualities already present in your child like self-respect and self-discipline from which strength and responsibility come. Understanding when and how to avoid conflict is one thing. However, when confronted without a means of escape, it becomes increasingly important that your child has the ability to protect themselves. Our classes offer your child with not only the physical abilities to defend themselves but the added confidence to conquer the fears and weaknesses inside themselves. When done right, we never lose in Karate or in life.
Goju-Ryu for Adults
If you are considering taking a martial arts class, that is excellent news. Our martial arts training is a fantastic way to get fit, beat out stress, and meet interesting people with similar interests and goals. No matter your age, ability, or current fitness level, you will quickly begin to realize the true benefits of martial arts training. Like all our students, our adult students come from diverse backgrounds and include fire fighters, medical professionals, musicians, attorneys, students, IT professionals, business owners, the service industry and ranging in age from 14 to early 60's. And with limited class size we are able to provide more one-on-one attention than large commercial schools.
Complete Life Benefits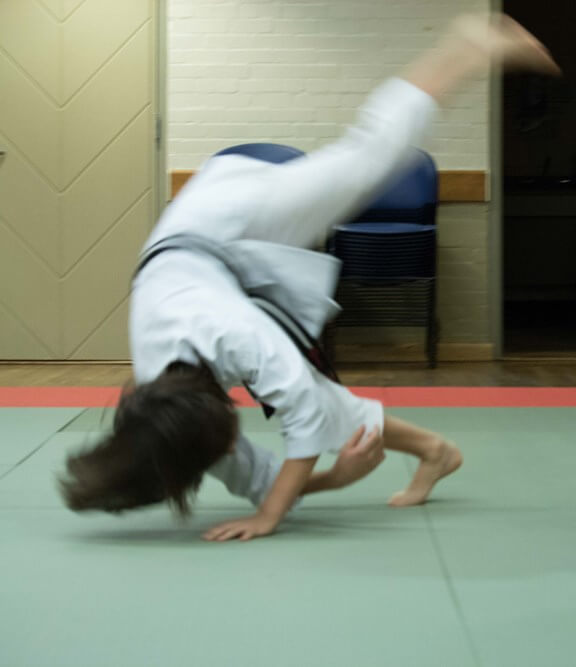 Unlike most physical activities or sports, your training will transfer into your everyday routine. When you leave the dojo floor you leave with more than just sweaty clothes. Since much of the training is physical development and no special equipment is required, there are no restrictions on where or when you can practice. Even missing a class or two will not deter from your progress as we will teach you how to teach yourself.
Success in Karate requires much more than just physical adeptness. Some of the benefits developed through Karate training are:
Mental & Character Benefits:
Improved Understanding That Possible Failure Is a Natural Part of Success
Increased Motivation & Discipline to Finish Tasks
Improved Patience with Yourself & Others
Increased Confidence to Try New Things
Heightened Alertness to Surroundings
Amplified Awareness to Detail
Physical Benefits:
Expanded Range of Motion
Muscle Toning
Flexibility
Increased Stamina
Better Posture