Benefits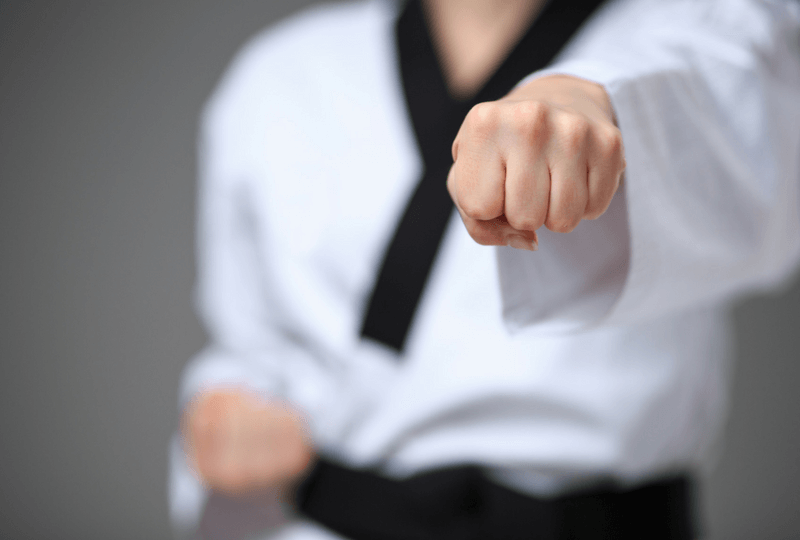 At the

in Houston, Texas, our martial arts training programs extend beyond the physical and improve you psychologically and spiritually as well. While our Karate and Kobudo programs are rich in tradition and history, our approach to training is supported by modern sports medicine principles, with an emphasis on performing techniques they way the body is designed rather than based on aesthetics and competitive appeal. Through proper instruction and training you can be rewarded with an extended quality of life well into advanced years.
---
Developing True Confidence requires a strong mind, strong heart and strong body
There are many reasons why someone chooses to train in the martial arts over other sports or physical activities. Besides the physical benefits, the martial arts are famous for improving other areas in our lives. To truly benefit from martial arts training, the student must develop a strong body, a knowledgeable mind and deep sense of integrity. This is our definition of true confidence which improves the student's ability to succeed both on the dojo floor and in life. However developing confidence and other life skills through martial arts training is not automtic. The training programs must be specifically designed to priovide a path that will help the student realize these assets.
---
Complete Life Benefits
Unlike most physical activities or sports, your training at the

will transfer into your everyday routine. When you leave the dojo floor you leave with more than just sweaty clothes. Since much of the training is physical development and no special equipment is required, there are no restrictions on where or when you can practice. Even missing a class or two will not deter from your progress as we will teach you how to teach yourself.
Success in the martial arts is much more than just physical adeptness. Some of the benefits developed through Karate training are:
Mental & Character Benefits:
Improved Understanding That Possible Failure Is a Natural Part of Success
Increased Motivation & Discipline to Finish Tasks
Improved Patience with Yourself & Others
Increased Confidence to Try New Things
Heightened Alertness to Surroundings
Amplified Awareness to Detail
Helps Fight Depression
Boosts Brain Health
Makes you Feel More Productive
---
Physical Benefits:
Expanded Range of Motion
Muscle Toning
Flexibility
Increased Stamina
Improved Posture
Increased Energy
Reduces Risk of Pain and Chronic Disease
Improves Skin
Helps Maintain Weight
While many of the benefits are the same for adults and children, training for either requires a different approach and intent. Children understand life differently than adults. While children and adults share the same language, their interpretations are relative to their life experiences. This requires a training and learning environment designed to meet the unique needs of children and adults The following pages provide additional information specific to Children and Adult Program benefits.