Ryukyu Hokama Kobudo
Ryukyu Hokama Kobujutsu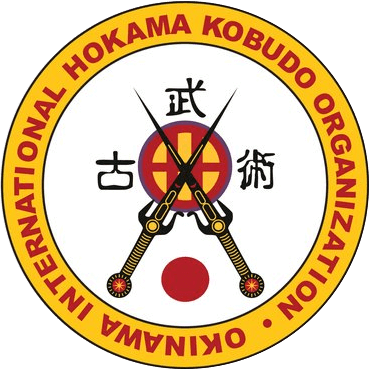 The Ryukyu Hokama Kobujutsu system is taught in our dojo as part of the Okinawa GoJu-Ryu Karatejutsu Kobujutsu Association curriculum. Dr. Hokama's Kobudo training began with his grandfather, Seiken Tokuyama, who was a student of Chojo Oshiro (1887-1935). Chojo Oshiro was a student of Sanda Chinen (Yamanni Chinen-Ryu).
Though largely known as one of the world's leading experts in Old Style Okinawan Goju-Ryu, Dr. Hokama is famously known for being the founder and curator of the world's first museum dedicated to history and preservation of Okinawan Karate and Kobudo.
To promote and preserve the old ways of Kobudo, Hokama Hanshi created the Okinawa International Hokama Kobudo Organization as a separate organization from his International KenShiKai Organization (IKO). The Okinawa International Hokama Kobudo Organization has branches in several countries with the goal to teach and promote traditional Okinawan Kobudo.
| Rank | Kihon | Bo Kata | Other Kata |
| --- | --- | --- | --- |
| 5th Kyu | Kihon | Kumi-Bo & 2 Person Set | Hokama no Nunchaku |
| 4th Kyu | Kihon | Oshiro no Kon & 2 Person Set | |
| 3rd Kyu | Kihon | | Tokuyama no Tonfa |
| 2nd Kyu | Kihon | Shushi no Kun Sho | |
| 1st Kyu | Kihon | Shushi no Kun Dai | |
| Shodan | Kihon | Sakugawa no Kun | Chibana no Sai |
| Nidan | Kihon | | Hamahiga no Sai |
| Sandan | Kihon | | Goeku no Eiku-Di |
| Yondan | Kihon | | Kamajutsu |
| Godan | Kihon | | Tanbo |
| Rokudan | Kihon | | Kogata (Chiisai) Sansetsukon |