Class Info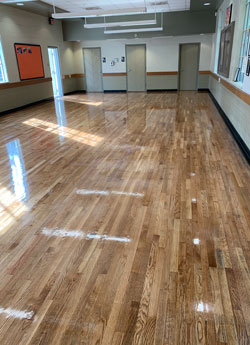 Many martial arts schools offer paid special introductory classes with a free uniform. It is generally not the classes that steers the new customer to join but the the emotional connection from wearing the uniform. This makes it a bit more difficult to make an objective decision, especially when the parent is faced with telling their excited child no, regardless of the reason. The Okinawa Karate Center UchinaaDiKan in Houston, Texas, is a non-commercial school, which means we don't rely on the income from teaching to support our work. If you decide to join our class it's because you see the value in our program. We know we are not a fit for everyone. But if our brand of martial arts fits your needs, then we invite you to visit our dojo and even participate in class.

Against the Grain
While other martial arts schools will not discuss their tuition information, membership fees, and other training costs until you have first taken a tour of their facility, paid for an introductory class and sat through their sales presentation, we break that mold. This is not to say these commercial practices are bad. We simply believe you should have direct answers to your questions at the earliest opportunity.
True Benefits
Many of the benefits of Karate classes and martial arts training cannot be measured by what they cost. However, when you receive something of value, without acknowledging its worth, then the value can be overlooked.
Since we limit class size, we can provide each student with a level of one-on-one attention not available in larger schools. This one-on-one attention improves the student's confidence to practice. The more the student improves from practicing outside the dojo, the more the instructor can share in class. This is especially important with children as it directly affects their sense of self-worth and self-discipline.